SecurSCAN® Bomb Blaster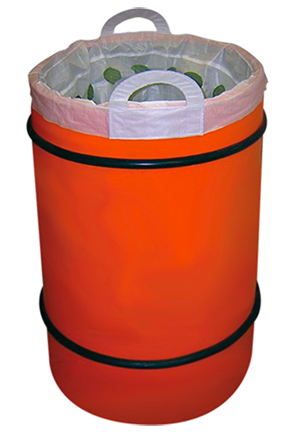 Bomb Blaster is an anti-explosion container made of a special ballistic fiberglass with very high resistance, able to contain considerable deflagrations.
Internally, it is equipped with a particular removable bag that has a fire-retardant purpose.
Once a suspicious package or envelope has been identified, it will be sufficient to place it in the container and wait for the arrival of the bomb squad or specialized personnel to neutralize the threat.
Bomb Blaster can sustain significant explosions of the most common materials used in the production of handcrafted bombs (up to 500 gr. C4), thus effectively shielding nearby personnel.
Specifiche Tecniche:
Height: 90 cm.

External diameter: 53,5 cm.

Inner diameter: 51.7 cm.

Shell thickness: 1.8 cm.

Weight: 47 kg.
Video
DOWNLOAD SCHEDA TECNICA
Prodotto specifico ad ALTA SICUREZZA, per info contattare il nostro ufficio commerciale al numero +39 0547.71271