Garrett® THD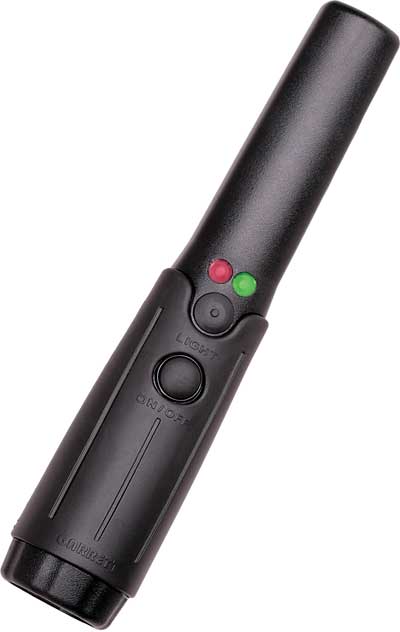 THD (Tactical Hand-Held) by Garrett® is the handiest and most compact handheld metal detector on the market.
It has a very sensitive 360° detection area that allows you to accurately identify any metal object on people, bags, luggage.
Effective and discreet, it is optimal for security checks and searches in schools, universities, clubs or for police checks.
It is waterproof and has an integrated LED flashlight to facilitate control operations.

What does Garrett THD detect?
Small weapons such as knives and hacksaws

Aluminium shells containing drugs

Electronic devices such as phones and cameras
Essential Features
Excellent sensitivity to all metal objects

Detects any metal object

No calibration required

Visual and vibrating alarm

Integrated LED flashlight

Waterproof and impact-resistant

Belt holster included