SecurSCAN® FX6356 V2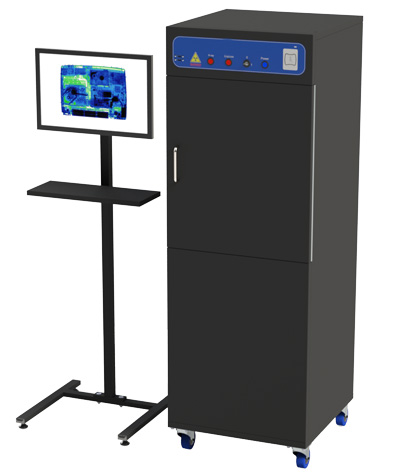 Ideal for envelopes and small packages, SecurSCAN FX6356 V2 is the most sensitive and reliable X-Ray security system on the market today.
Designed to detect illegally transported or hidden material:

Explosive Ordnance

Drugs and Weapons

Detonators and electronic devices
SecurSCAN FX6356 V2 can be easily installed in all 'sensitive' areas deemed to be at risk of attack, such as:

Public and Private Companies

Post Offices

Museums

Barracks

Courts

Penitentiaries
Specifications:
External dimensions: 180 x 80 x 59 cm. (L x W x H)

Inspection Area: 65 x 56 x 50 cm. (L x W x H)

Weight: 182 kg

Temperature: 0 to 40°C

Humidity: 95% max.
Unit Performance:
Image resolution 1280 x 1024px

Steel penetration: 3 mm

Spatial resolution: 36 AWG
X-Ray Generator:
Anode voltage: 90 Kv

Nominal anode current: 8 mA

Diode cooling: Oil bath
Safety:
SecurSCAN FX 5642 V2 complies with all national and international standards regarding radiation exposure, guaranteeing an emission of less than 0.1 micro sieverts per hour.