SecurSCAN® XRC60-40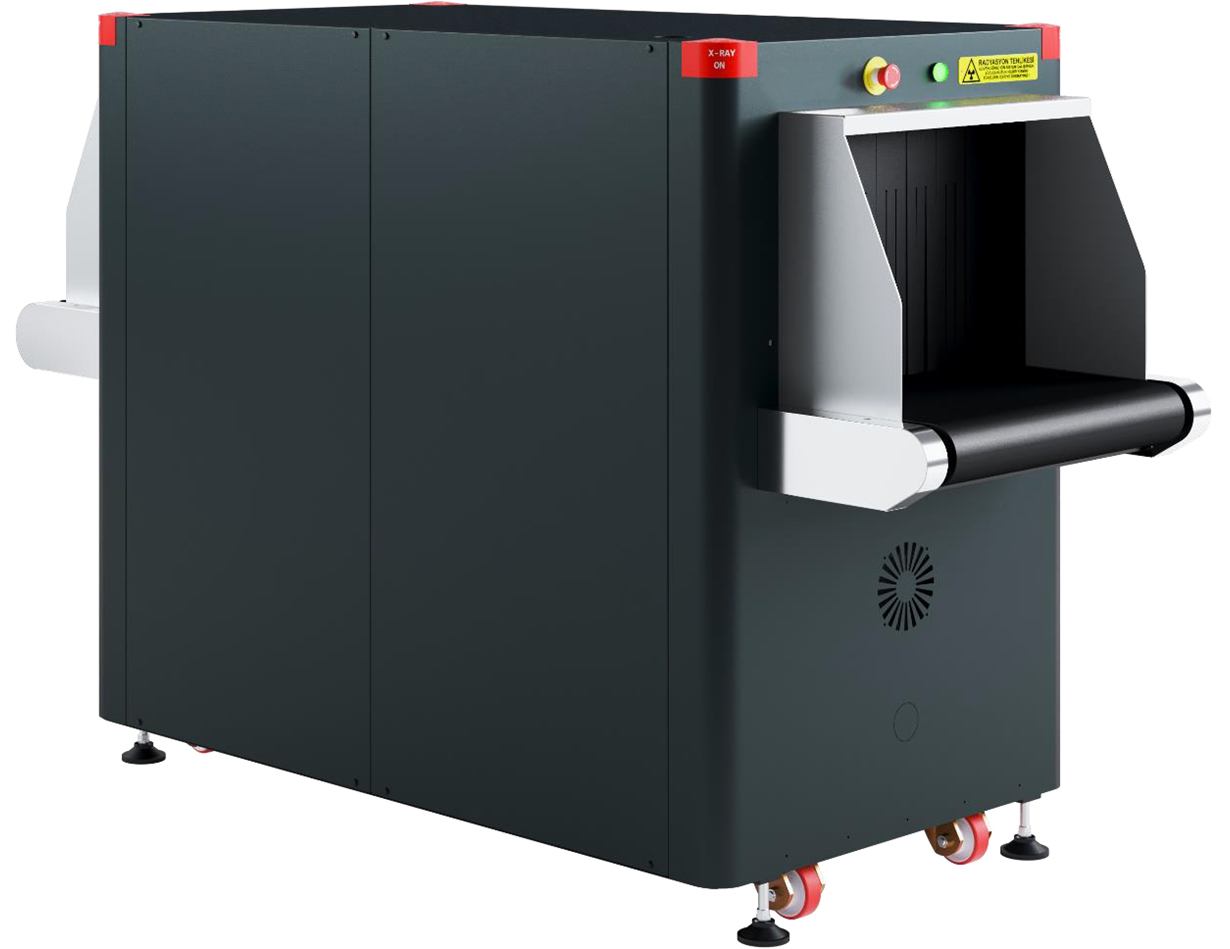 PHISICAL PROPERTIES
Dimensions: 204 x 87 x 137 cm. (L x W x H)

Tunnel Dimensions: 61 cm. (W) x 44 cm. (H)

Approx. Weight Unpacked: 555 kg.

Conveyor Speed: 0,20 mt/sec.

Conveyor Load Capacity: 165 kg. (evenly distribuited)

Conveyor Height: 80 cm.

System Power: 230VAC +/- 10% / 60-50 Hz
SecurSCAN XRC60-40 DV is one of the most advanced and reliable high security X-Ray systems on the market nowadays. It is ideal for checks at airports, customs, border areas and events.
This is a specialised device for detecting illegal or dangerous material hidden inside luggage and parcels.
As a result of the very high sensitivity of its sensors, it is able to detect weapons (knives, hacksaws, cutters and pistols), potentially offensive tools, electronic devices (telephones, cameras, recorders), small handcrafted and rudimentary explosive devices (including IED), drugs and smuggled objects.
The sophisticated multi-language management software, in addition to the complete management of the images - transmitted through a 24-inch LCD monitor - is able to automatically warn the operator of potentially dangerous or illegal objects with an acoustic signal.
An advanced software for training operators is also provided together with the standard equipment, including a database with thousands of potentially dangerous example items.
The 60-40 series X-ray control systems have been chosen to ensure the entrance to summer shows at the Arena di Verona (Italy) and in many other places where it is essential to provide a high security standard.
Standard Features
Programmable Function Keys

Parcel Counter

Date and Time Display

Virtual Threat Image Projection (TIP)

Organic/Inorganic Threat Alarm

Operator Training Program (OTP)

Self Diagnosis

Generator Timer

Automatic Stop Conveyor
X-Ray Generator and Image Performance
1.

Steel Penetration: 37 mm. guaranteed / 39 mm. typical

2.

Wire Resolution: 38 AWG guaranteed / 40 AWG typical

3.

Article Separation: Low Z, Medium Z, High Z to 0,5 Z accuracy

4.

Generator Cool: Oil and forced air cooling

5.

Anode Voltage: 170 kV operating at 160kV

6.

Tube Current: 0,7 mA

7.

Direction of X-Ray: Diagonally upward
Optional Features:
Barcode Reader System

External Camera Archiving

Remote Viewing Station

Recheck Station

Network Supervisory System (NSS)

Remote Access Connection

Smart Card Login