SecurSCAN® XRC100-100LC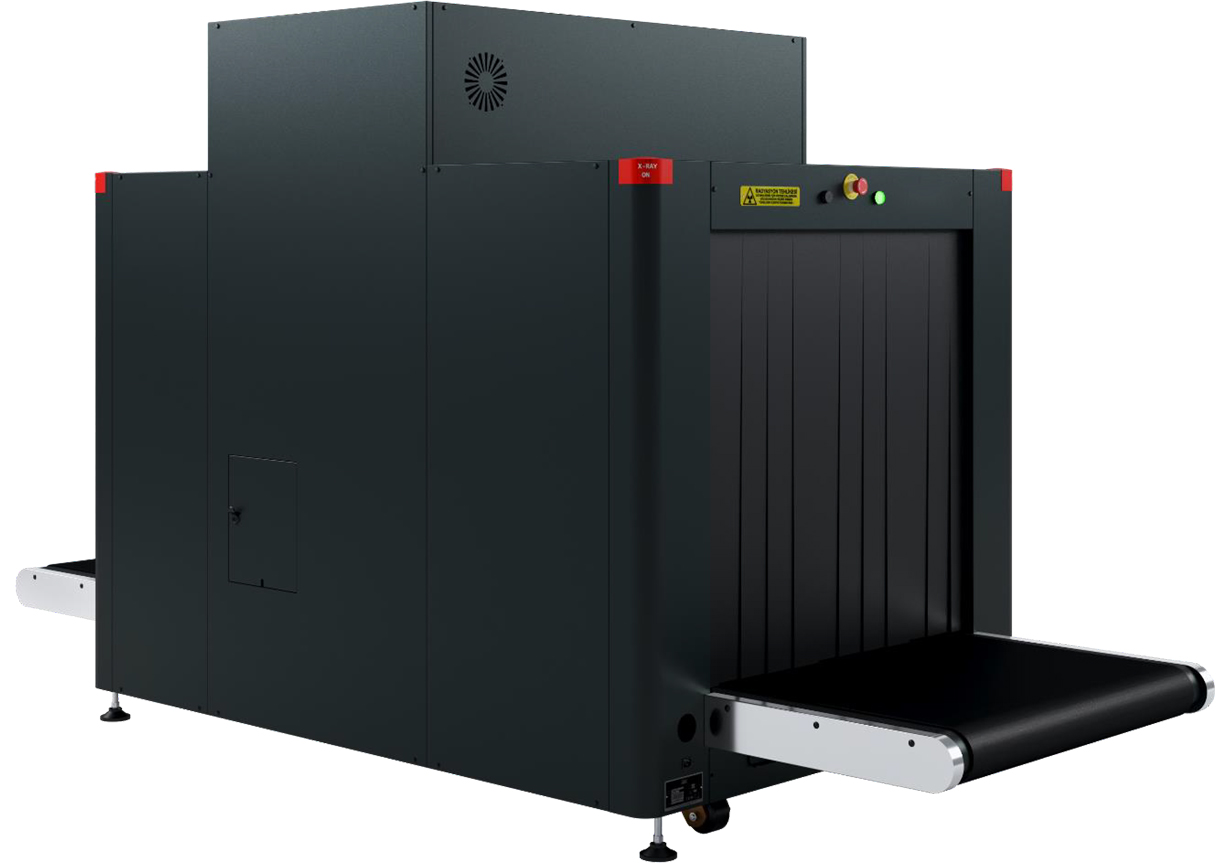 PHISICAL PROPERTIES
Dimensions: 333 x 141 x 186 cm. (L x W x H)

Tunnel Dimensions: 100 cm. (W) x 100 cm. (H)

Approx. Weight Unpacked: 1165 kg.

Conveyor Speed: 0,20 mt/sec.

Conveyor Load Capacity: 165 kg. (evenly distribuited)

Conveyor Height: 33 cm.

System Power: 230VAC +/- 10% / 60-50 Hz
SecurSCAN XRC100-100LC is a medium-large X-Ray inspection apparatus, particularly suitable for security checks of parcels, groupage, and packaging at:
Logistic Warehouse

Stopovers or cargo boarding

Warehouses

Due to the incredibly high sensitivity of its sensors, it is possible to locate any kind of weapons, drugs (both solid and liquid), detonators, rudimentary explosive devices and electronics.

SecurSCAN XRC100-100LC is the most advanced and reliable large X-Ray security system on the market to date.
It detects:


Solid, liquid, and powdered narcotic substances.

Smuggled items

Handcrafted and conventional Explosive Weapons and Ordnances

SecurSCAN XRC100-100LC can be easily installed in all vulnerable sites considered at risk of terrorist attack, and especially in strategic centres where the risk of transit of illegal goods is significant.
Standard Features:
Programmable Function Keys

Parcel Counter

Date and Time Display

Virtual Threat Image Projection (TIP)

Organic/Inorganic Threat Alarm

Operator Training Program (OTP)

Self Diagnosis

Generator Timer

Automatic Stop Conveyor
X-Ray generator and Image Performance
1.

Steel penetration: 35 mm. guaranteed / 37 mm. Typical

2.

Spatial Resolution: 36 AWG guaranteed / 38 AWG typical

3.

Cooling: Sealed oil bath

4.

Anode Voltage: 180 KV

5.

Tube Current: 1 mA

6.

X-Ray Direction: Vertically downwards
Optional Features:
Barcode Reader System

External Camera Archiving

Remote Viewing Station

Recheck Station

Network Supervisory System (NSS)

Remote Access Connection

Smart Card Login