SecurSCAN® XRC50-30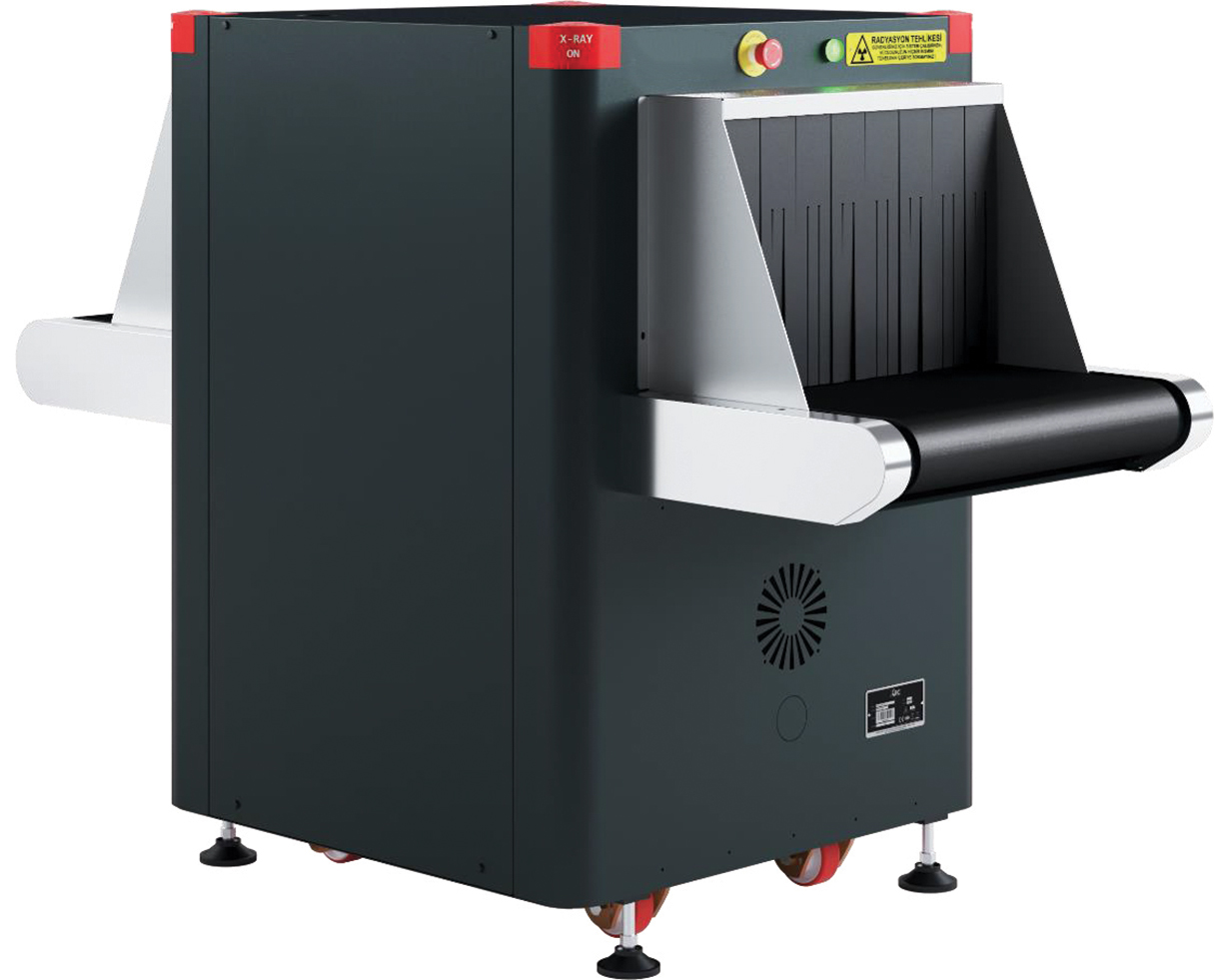 PHISICAL PROPERTIES
Dimensions: 170 x 80 x 120 cm. (L x W x H)

Tunnel Dimensions: 55 cm. (W) x 35 cm. (H)

Approx. Weight Unpacked: 415 kg.

Conveyor Speed: 0,20 mt/sec.

Conveyor Load Capacity: 165 kg. (evenly distribuited)

Conveyor Height: 73 cm.

System Power: 230VAC +/- 10% / 60-50 Hz
SecurSCAN XRC 50-30 is a professional X-Ray control system designed for:

Courts

Embassies

Public and Private Companies

Museums and Theatres

Events
It is a specialised device for the detection of organic and inorganic material illegally transported or hidden inside small cabin bags (backpacks, bags, handbags and bumbags), small parcels and packets.
Inside its tunnel, due to the ultra-sensitive sensors, it is able to detect small weapons such as knives, hacksaws, cutters and guns, potentially offensive tools, electronic devices (telephones, cameras, recorders), small handmade and rudimentary explosive devices (including IED).
SecurSCAN XRC 50-30 was used to ensure the safety of the Supreme Pontiff Pope Francis and on many other occasions when maintaining high safety standards was necessary.
Standard Features:
Programmable Function Keys

Parcel Counter

Date and Time Display

Virtual Threat Image Projection (TIP)

Organic/Inorganic Threat Alarm

Operator Training Program (OTP)

Self Diagnosis

Generator Timer

Automatic Stop Conveyor
X-Ray Generator and Image Performance
1.

Steel Penetration: 37 mm. guaranteed / 39 mm. typical

2.

Wire Resolution: 38 AWG guaranteed / 40 AWG typical

3.

Generator Cool: Oil and forced air cooling

4.

Anode Voltage: 170 kV, operating at 147kV

5.

Tube Current: 0,7 mA

6.

Direction of X-Ray: Diagonally upward
Optional Features:
Barcode Reader System

External Camera Archiving

Remote Viewing Station

Recheck Station

Network Supervisory System (NSS)

Remote Access Connection

Smart Card Login