SecurSCAN® Scanmail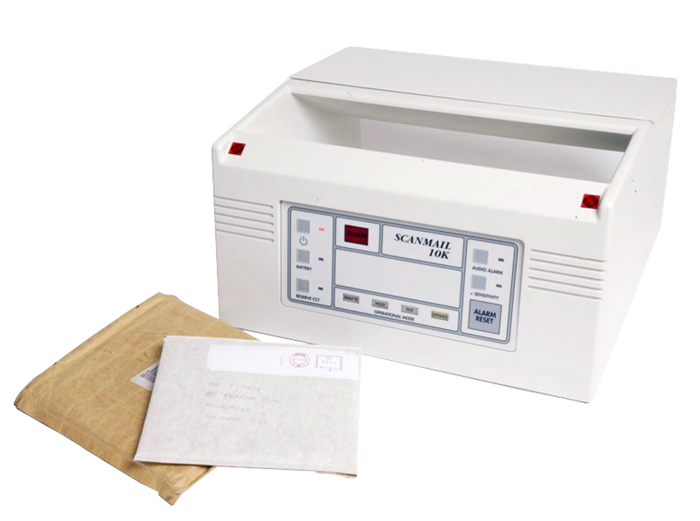 Scanmail is an explosive ordnance detector that uses metal detection of which all detonating devices are necessarily composed.
It is able to check envelopes and small packages (maximum thickness 6 cm), instantaneously detecting any metal content, ignoring those small parts commonly found inside postal packages such as staples or paper clips.
In order to avoid human errors, the sensitivity values are not modifiable by the operator and it does not damage photographic films and magnetic tapes.
Scanmail is practical, compact and its small size allows it to be placed on any desk.
The test sheet to verify the proper functioning is included.
What does Scanmail detect?
All explosive ordnance

Razor blades, hacksaws and hidden keys

Tinfoil wrappers
Where should Scanmail be used?
Courts, Penitentiaries

Public offices, Companies, Barracks
Specifiche Tecniche:
Main Power Supply: 110/220Vac - 50/60Hz

Secondary Power Supply: 12Vcc

Batteries: Lead Acid without maintenance

Batteries Operation: longer than 4 hours

Charging Time: 8 hours

Dimensions: 420 x 446 x 228 mm. (without packaging)

Weight: 9 kg

Operating Temperature: -30 to +40°C
Video