SecurSCAN® Efis 1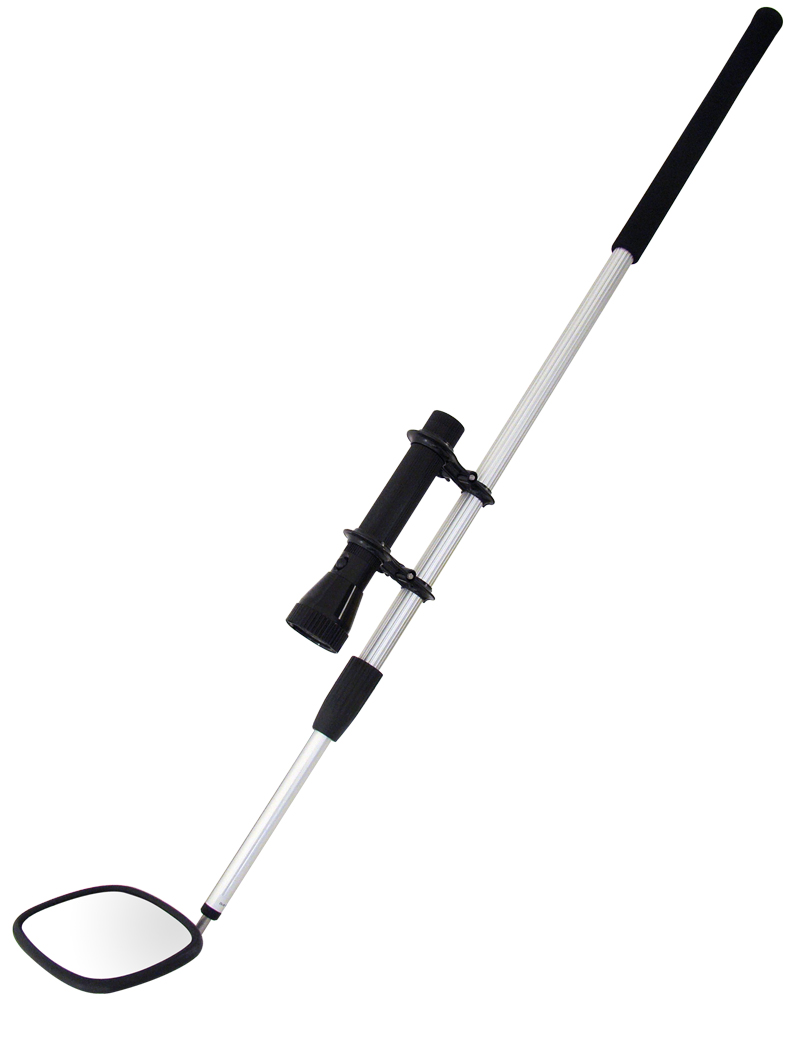 Telescopic rod with two elements in anodized aluminum, adjustable in length by means of an aluminum locking nut.
Minimum length 110 cm, maximum 210 cm. Weight of the instrument ready for use, including lamp about 1.5 kg.
Standard mirror (rectangular) 138x185 mm, optional mirror diameter 30 cm, both adjustable by 135 ° with respect to the axis of the supporting rod.
Mirrors available in different sizes (e.g. 15x25 cm.).
2.4 V Xenon light torch illumination.

It is ideal for inspecting:
Vehicles

Luggage Racks

Loading and Unloading areas

Customs and border areas

Railway Wagon

Areas of difficult access

Technical specifications:

Standard mirror 138x185mm.

Torch lighting.

Telescopic aluminum rod adjustable.

Power supply Battery torch LR20.

Round mirror 30 cm. optional.