SecurSCAN® MY 18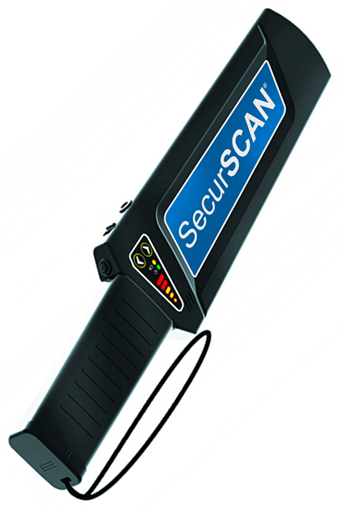 SecurSCAN MY-18 is a handheld metal detector, to perform rapid checks on people and luggage.
Provided with adjustable sensitivity and double type of alarm, it is essential for maintaining a high level of security in all sensitive and potentially at-risk places such as stadiums, government offices, courts, schools, military areas, prisons, airports, etc.
The MY-18 is crucial for police checks and it is ready to use by simply pressing a button, without any preliminary settings. It is also possible to maintain a high level of discretion by using only the vibrating alarm.
What does SecurSCAN MY18 can detect?
Knives, guns, hacksaws and small hidden weapons
Aluminium shells containing drugs
Items that may be unwelcome such as phones and cameras
Specifications
360° Detection Sensor

Sensitivity setting

Button for interference elimination

Acoustic or vibrating alarm

Volume control

Signal level indicator

Long Battery Life

Battery level LED indicator

Headphone/Charger connection jack