SecurSCAN® FX5642 V2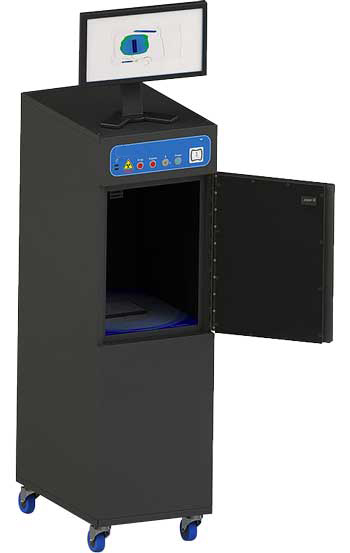 SecurSCAN FX5642 V2 is a compact X-Ray detection system designed to locate illegal or dangerous material hidden inside bags, backpacks and bumbags.
It can be easily installed in restricted environments and is suitable to be installed in situations where there is a risk of terrorist attack:

Museums

Barracks

Courts

Penitentiaries
Due to advanced high-resolution image capture technology, SecurSCAN FX5642 V2 makes it possible for the operator to recognise objects such as:

Explosive Ordnance

Drugs

Weapons

Powders

Electronic devices
Specifications:
External dimensions: 150 x 45 x 67 cm. (L x W x H)

Inspection Area: 54 x 44 x 58 cm. (L x W x H)

Weight: 160 kg

Temperature: 0 to 40°C

Humidity: 95% max.
Unit Performance:
Image resolution 1910 x 1080 px

Steel penetration: 3 mm

Spatial resolution: 36 AWG
X-Ray Generator:
Anode voltage: 90 Kv

Nominal anode current: 8 mA

Diode cooling: Oil bath
Safety:
SecurSCAN FX 5642 V2 complies with all national and international standards regarding radiation exposure, guaranteeing an emission of less than 0.1 micro sieverts per hour.