SecurSCAN® XRC65-45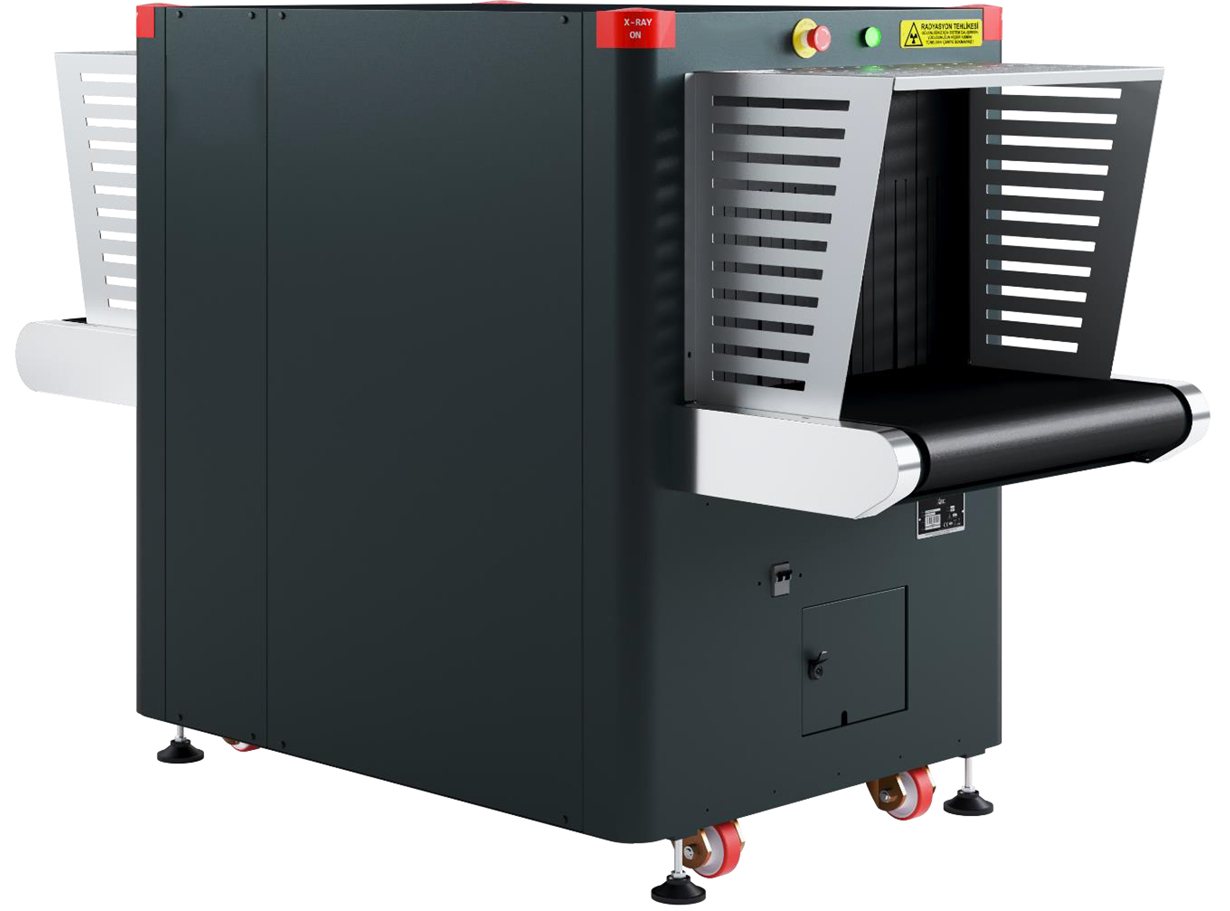 PHISICAL PROPERTIES
Dimensions: 201 x 91 x 132 cm. (L x W x H)

Tunnel dimensions: 65 x 46 cm. (L x H)

Weight: 555 kg.

Conveyor Belt Speed: 0.20 mt/sec.

Conveyor Belt Load Capacity: 200 kg. uniformly distributed

Conveyor Belt Height: 74 to 78 cm.

Power supply: 220VAC +/- 10% / 60-50 Hz
SecurSCAN 65-40 is one of the most advanced and efficient X-Ray control systems for airport security checks.
It detects efficiently and quickly Weapons, Drugs and smuggled objects, illegally hidden inside luggage.
Given its small size and high efficiency, SecurSCAN 65-40 can be easily installed to protect airports, stopovers and Shipping Boards.
By scanning the luggage inside its tunnel, SecurSCAN 65-40 is able to represent to the operators the contents of the luggage, highlighting any object of dubious nature or potentially dangerous as:

Guns (even very small ones)

Knives, Cutters, Blades or hacksaws

Powders, Drugs

Electronic devices

Smuggled objects
It provides clear images of the inspected baggage contents, the nature of the scanned objects is displayed in different colours, and automatically warns the operator of objects considered dangerous.
Standard Features
Programmable Function Keys

Parcel Counter

Date and Time Display

Virtual Threat Image Projection (TIP)

Organic/Inorganic Threat Alarm

Operator Training Program (OTP)

Self Diagnosis

Generator Timer

Automatic Stop Conveyor
X-Ray Generator and Image Performance
1.

Steel penetration: 39 mm. guaranteed / 41 mm. Typical

2.

Wire Resolution: 41 AWG guaranteed / 43 AWG typical

3.

Spatial Resolution: 1 mm. Horizontal / Vertical

4.

Cooling: Sealed oil bath

5.

Anode Voltage: 180 KV

6.

Tube Current: 1 mA

7.

X-Ray Direction: Oblique bottom-up
Optional Features:
Barcode Reader System

External Camera Archiving

Remote Viewing Station

Recheck Station

Network Supervisory System (NSS)

Remote Access Connection

Smart Card Login