SecurSCAN® SMI 15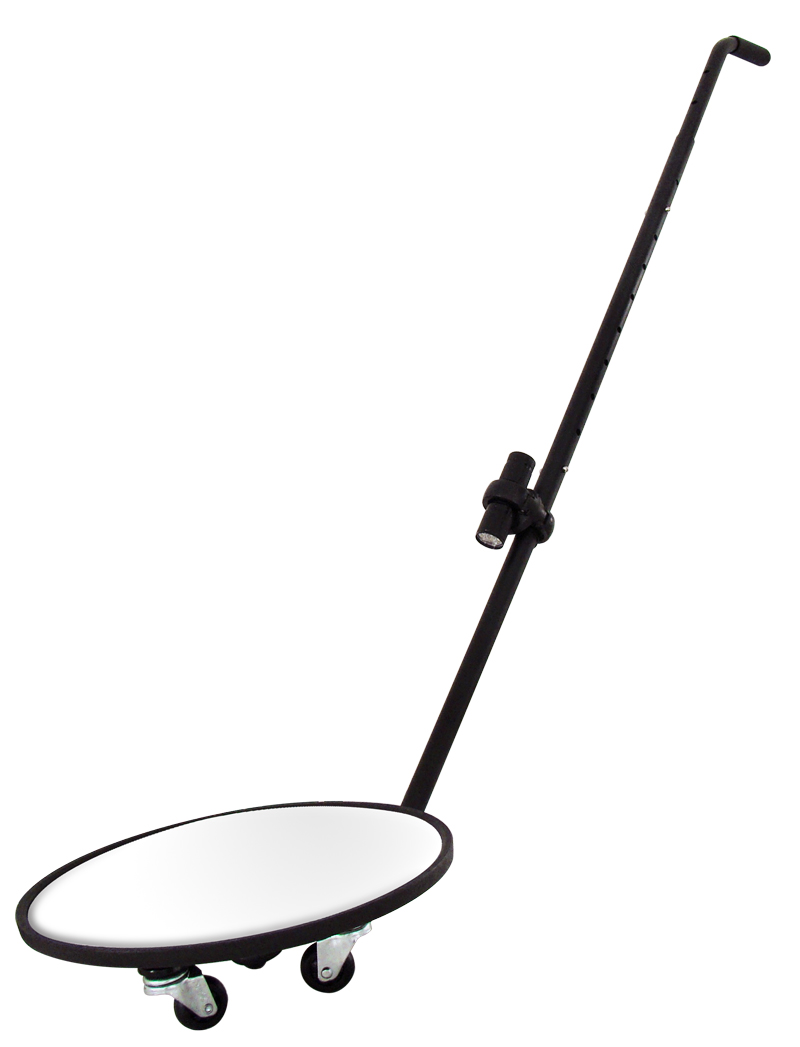 Mirror mounted on a high-resistance wheeled and impact-resistant ABS plastic frame.
Standard mirror diameter 30 cm. made of plexiglass.
Telescopic aluminum rod with ergonomic handle, minimum length 118 cm, maximum 157 cm.
Weight of the instrument, including lamp about 1.3 kg.
Lighting with high brightness LED flashlight powered by 3 AAA batteries.
It is ideal for inspecting:
Vehicles

Luggage Racks

Loading and Unloading areas

Customs and border areas

Railway Wagon

Areas of difficult access

Specifications:

30 cm mirror. on wheeled chassis.

Lighting through LED torch.

Ergonomic telescopic pole.

Power supply AAA battery torch.