SecurSCAN® ML-Pass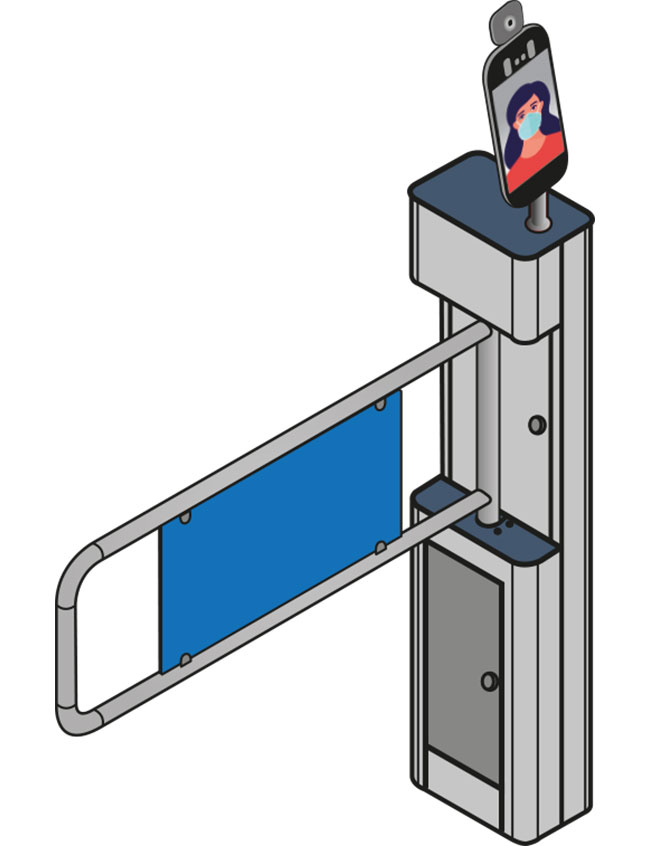 SecurSCAN ML-PASS is a bi-directional motorised gate with integrated iAccess® ScanFACE thermoscanner, ideal for the regulated transit of people and designed to fulfill the safety requirements during the COVID-19 Virus pandemic.
The ScanFACE device is a fully touchless thermoscanner that verifies immediately someone's body temperature when trying to access the facility, as well as whether or not they are wearing a protective mask, thus denying or allowing access.
The ML-Pass door has a very solid structure made entirely of 304 stainless steel and an appropriately designed motion to withstand high mechanical stress.
Where should a Turnstile with Thermoscanner be installed?
Hospitals, Factories, Universities

Commercial Buildings, Stations, Airports

Train Stations, Subways, Boarding areas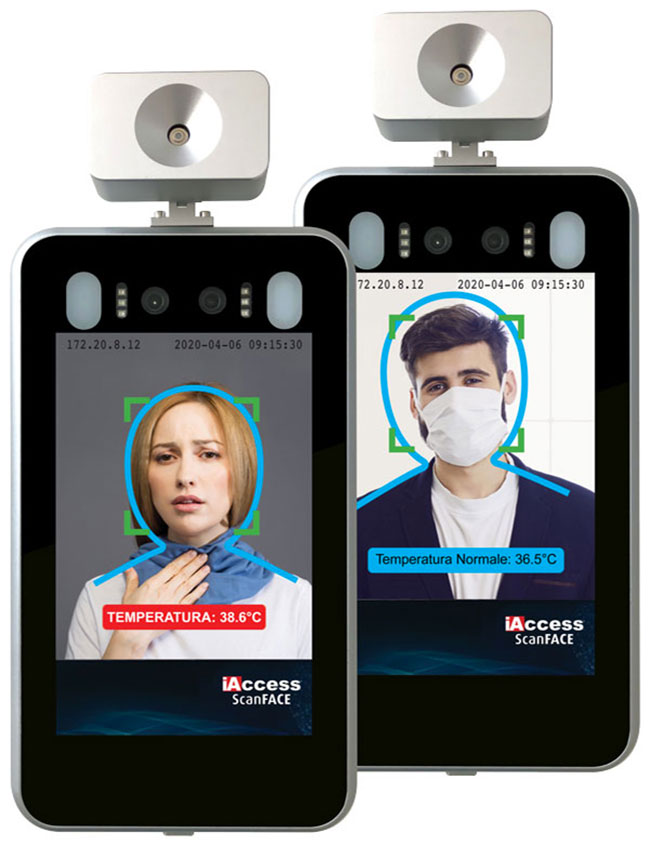 ScanFACE is essential for preserving workers' health and safety from possible Coronavirus infection.
ScanFACE can be configured to monitor only the temperature and the facemask presence, or in order to meet all requirements, it can be configured to enable face recognition, for instance in workplaces, to allow access only to employees.
Temperature recognition is highly accurate and practically immediate, as is individual verification of the mask worn on the face.
For further information and full technical specifications see www.iaccess.eu
Benefits of a Thermoscanner
Prevents the spread of infection

Protects your company and employees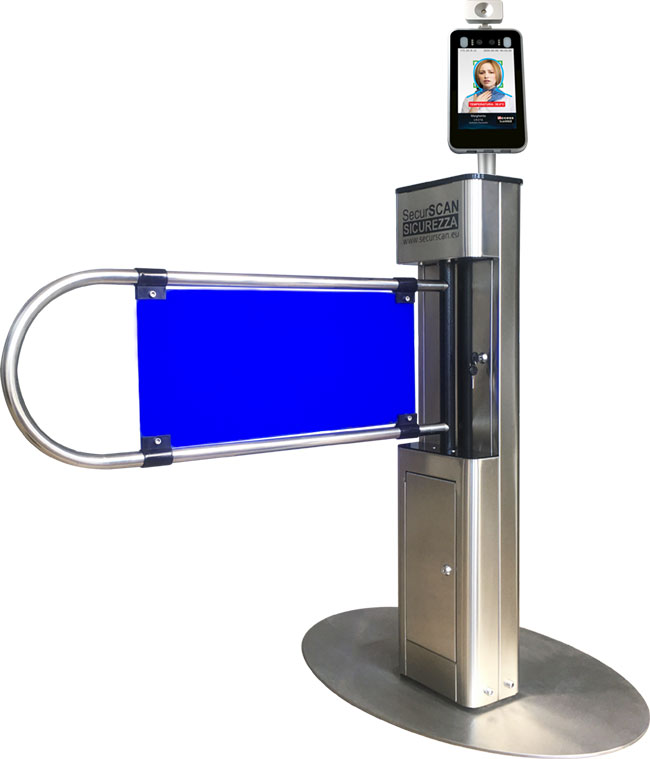 Specifications
Automatic servo-assisted bidirectional operation.

Made of AISI 304 stainless steel

Integrated iAccess® ScanFACE thermoscanner.

Emergency deactivation and walkthrough in both directions.

Automatic closing gate or on request.

Ground fixing by means of expansion screws.

Connection cables exit from the base.

Operating temperature: -20C° to +60C°

Transit speed: 30-40 people per minute.

Power supply: 220V- 50Hz

Dimensions: 991x256x1065 mm. (L x W x H)

Weight: 40 kg.

Gate width: 835 mm.

Working temperature: from -20C° to +60C°.

Transit speed: 30-40 people per minute.