SecurSCAN® GL-Pass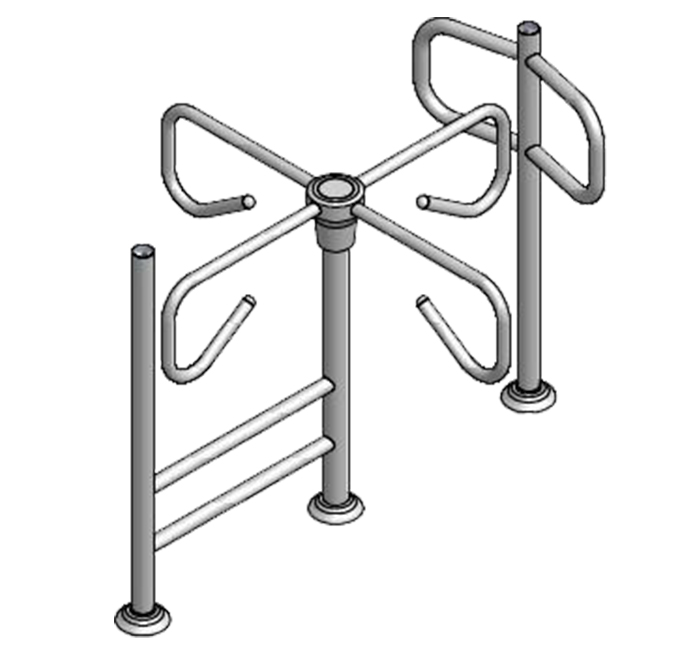 SecurSCAN® GL-Pass is a waist-high mechanical turnstile designed to allow access to one person at a time.
SecurSCAN® GL-PASS is the ideal crowd-access-managing solution to orderly regulate pedestrian traffic in all settings which require one-way flow entry control.
SecurSCAN® GL-PASS features easy-to-push, manually operated arm frames. No power supply needed. Rail section included.
SecurSCAN® GL-PASS is the ideal solution to secure:
Amusement parks, museums, stadiums

Sports facilities, swimming pools, wellness centers, spas

Shopping centers/malls, parking lots
Specifications
Made of nickel-plated steel

Choice of clockwise or counterclockwise rotation

Manually operated (push-to-open) arm frames

Dimensions (L x W x H): 130 x 130 x 100 cm (≈51.2 ″ x 51.2 ″ x 39.4 ″)

Weight: 40 kg (≈88 lbs.)

Operating temperature range: −20 °C to 60 °C (−4 °F to 140 °F)

Throughput rate: 30 to 40 people per minute