SecurSCAN® TL-Pass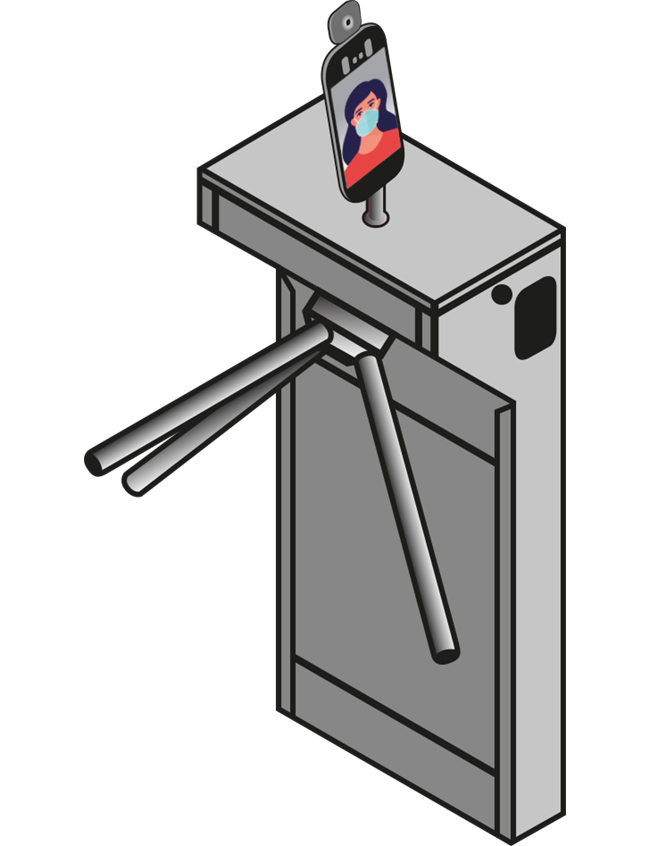 The SecurSCAN TL-PASS turnstile can be equipped with the advanced iAccess ScanFACE thermoscanner for access control to sensitive areas, conceived to meet the security requirements during the COVID-19 virus pandemic.
The entirely touchless ScanFACE® terminal is a thermoscanner able to check instantaneously someone's body temperature when trying to enter the building and whether or not they are wearing a protective mask, thus denying or allowing access.
TL-PASS has a modern, ergonomic design which is made of AISI 304 stainless steel.
The iAccess access control scanner (www.iaccess.eu) is extremely useful in countering the spread of infectious diseases.
Where should a Turnstile with Thermoscanner be installed?
Hospitals, Factories, Universities

Commercial Buildings, Stations, Airports

Train Stations, Subways, Boarding areas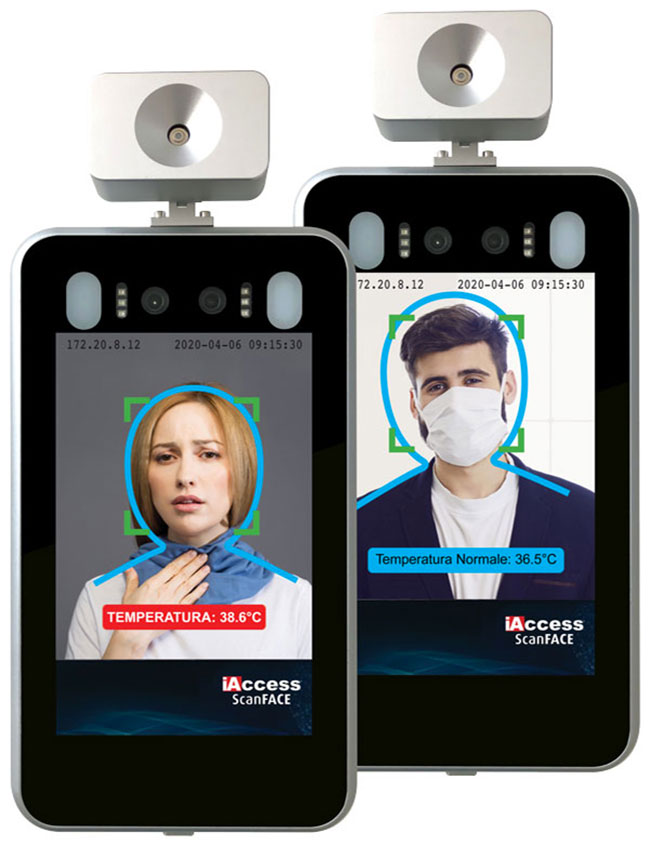 ScanFACE is essential to protect workers' health and safety from the infection by Coronavirus.
ScanFACE can be configured to monitor only the temperature and the presence of the mask, or in order to satisfy all demands, it can also be configured to enable face recognition, for example in workplaces, to allow access only to employees.
Temperature recognition is highly accurate and practically instantaneous, as is the verification of the worn face mask.
For further information and full technical specifications see www.iaccess.eu
Benefits of Thermoscanner
Prevents the spread of infection

Protects your company and employees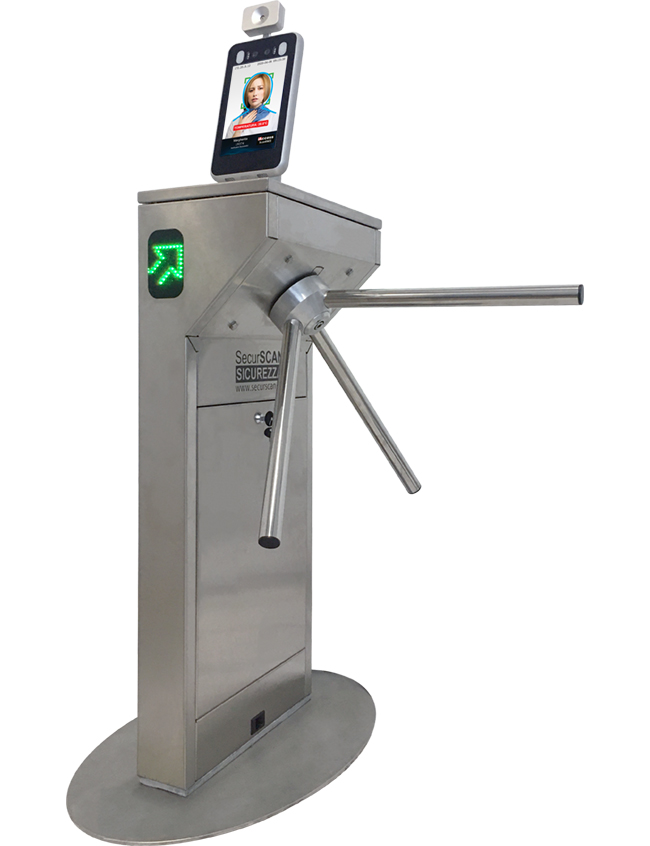 Specifications
Bi-directional electric passage release.

Made of AISI9 stainless steel

LED traffic lights with green/red signals.

Integrated iAccess® ScanFACE thermoscanner.

Ground fixing by means of expansion screws.

Connection cable exit from base.

Power supply: 220VAC / 24VDC

Electromagnets voltage: 24 Vdc - Power: 15W.

Tripod arm length: 430 mm.

Arm diameter: 32 mm to 38 mm.

Switch-off in case of emergency

Operating temperature: -20C° to +70C°.

Transit speed: 20-35 people per minute.

Degree of protection: IP55 - IP65 with optional cover.

Dimensions: 970x450x670 mm. (L x W x H) - Weight: 40 kg